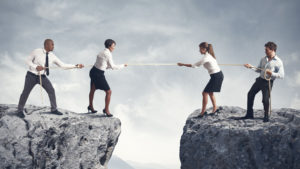 "Management is about human beings. Its task is to make people capable of joint performance, to make their strengths effective and their weaknesses irrelevant."
Peter Drucker
"Leaders approach conflict with an eye for resolution. When handled effectively, successful confrontations raise team performance. To manage conflict effectively, you must begin by recognizing there are three sides to every story:
Yours / Theirs / The Truth"
Angie Morgan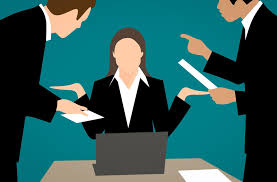 Conflict Management is the practice of recognizing and dealing with disputes in a rational, balanced and effective way. Conflict management implemented within a business environment usually involves effective communication, problem resolving abilities and good negotiating skills to restore the focus to the company's overall goals.
The increase in Workforce Diversity is only one among the growing reasons for conflicts, whereas businesses are expanding beyond home territories. In this global perspective, it has become even more important to avoid, and manage conflicts effectively.
After all, employees are represntatives of the organisation, and the harmony between them will reflect on the organisational functioning as well.
Identify the common causes and costs of conflict as well as benefits of resolution.

Recognize warning signs and take action to prevent situations from escalating stages of conflict.

Use influencing skills to defuse strong emotions keep the lines of communication open and build trust.

Analyse a conflict to determine an objective, focused approach to working it out.

Employ conflict resolutions skills and tools to navigate through challenging conflicts
People dealing with multiple stake holders and need to build relationships, influence and navigate conflicts. The course will cover various themes. namely : Stages of Conflict, Signs of escalating conflict, Empathetic Communication, Inflammatory words and actions, and Resolving Conflict.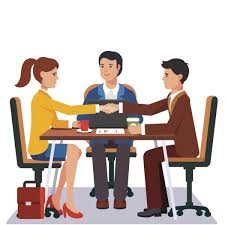 Sounds Interesting?
Just share your contact details and we'll be in touch with more information, schedules and answers to any questions you may have.